รายละเอียดสินค้า
คำอธิบาย
อุปกรณ์ตรวจวัดความดัน Type 8316 ขนาดกะทัดรัดมีคุณสมบัติตรงตามข้อกำหนดสูงสุดเกี่ยวกับการโหลดเชิงกลลักษณะ EMC และความน่าเชื่อถือในการใช้งาน เหมาะอย่างยิ่งสำหรับการใช้งานในภาคอุตสาหกรรม สำหรับสื่อที่ก้าวร้าวซึ่งไม่สามารถต้านทานเหล็กกล้าไร้สนิมได้มีการเชื่อมต่อกระบวนการใน PVDF.
Description
The compact Type 8316 pressure measuring device meets the highest requirements with regard to mechanical loading, EMC characteristics and operational reliability. It is particularly suitable for demanding industrial applications. For aggressive media where stainless steel is not resistant, process connections in PVDF are available..

Ceramic/Thick film measuring cell
2-wire version for 4... 20 mA output
Compact, stable construction for the highest operational reliability


* For selecting the correct product please refer to the technical data, images and notes for proper use according to the data sheet.
Can be combined with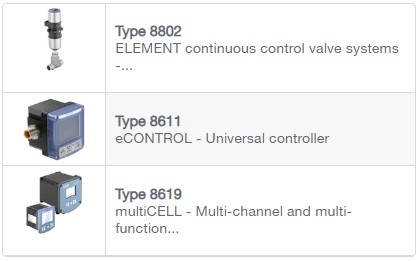 Downloads :

Data Sheets For : Type 8316
Type 8316 data sheet | pressure transmitter

Data Sheets For : Can be combined
Data Sheets 8802