คำอธิบาย
ตัวยึดสามารถใช้เชื่อมต่ออุปกรณ์แทรกใดก็ได้สำหรับวัดในท่อ e.g สำหรับการไหล pH ความสามารถในการลดออกซิเจน (O.R.P) และการวัดค่าการนำไฟฟ้า ตัวยึดสามารถใช้กับล้อพายและเครื่องวัดการไหลแบบแม่เหล็กไฟฟ้าและอุปกรณ์วัดวิเคราะห์ที่มี G2 "หรือการเชื่อมต่อ...
Description
The fitting can be used to connect any Insertion device for a measurement in the pipe. e. g. for flow, pH, oxidation reduction potential (O.R.P) and conductivity measurement. The fitting is available for paddle wheel and electromagnetic flowmeters and analytical measurement devices having a G2" or a clamp connection.

Universal fitting for Insertion measuring device in pure, aggressive or contaminated liquids
Large range of process connections: DN06 to DN400 in PVC, PP, PVDF, PE, stainless steel, brass
Transmitter available for: - Indication, Monitoring, Transmitting - On/Off control, Batch control


* For selecting the correct product please refer to the technical data, images and notes for proper use according to the data sheet.
Can be combined with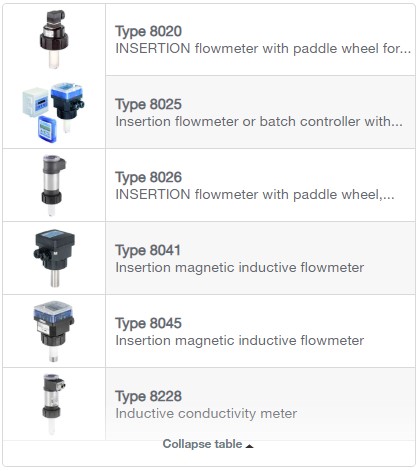 Downloads :

Data Sheets For : Type S020
Type S020 data sheet | Insertion fitting for flow or analytical measurement


Data Sheets For : Combined with Products
Data Sheets 8020