กระบอกลมไร้แกน (Rodless Cylinder)
กระบอกไร้แกน เหมาะกับงานติดใบมีด เพื่อตัดชิ้นงาน หรืองานจับหัว Nozzle พ่นสี, ฉีดน้ำ, งานเคลือบแต่งกลิ่นอาหารสัตว์, พ่นน้ำมัน เคลือบแก้ว หรืองานคอนเวเยอร์ในโรงงานปูนซีเมนต์
The purpose of producing a rodless cylinder is to provide space saving over conventional cylinders. On a traditional rod type cylinder, the total space occupied with rod out is more than double the length of the cylinder, while with rodless cylinder it's little more than its stroke.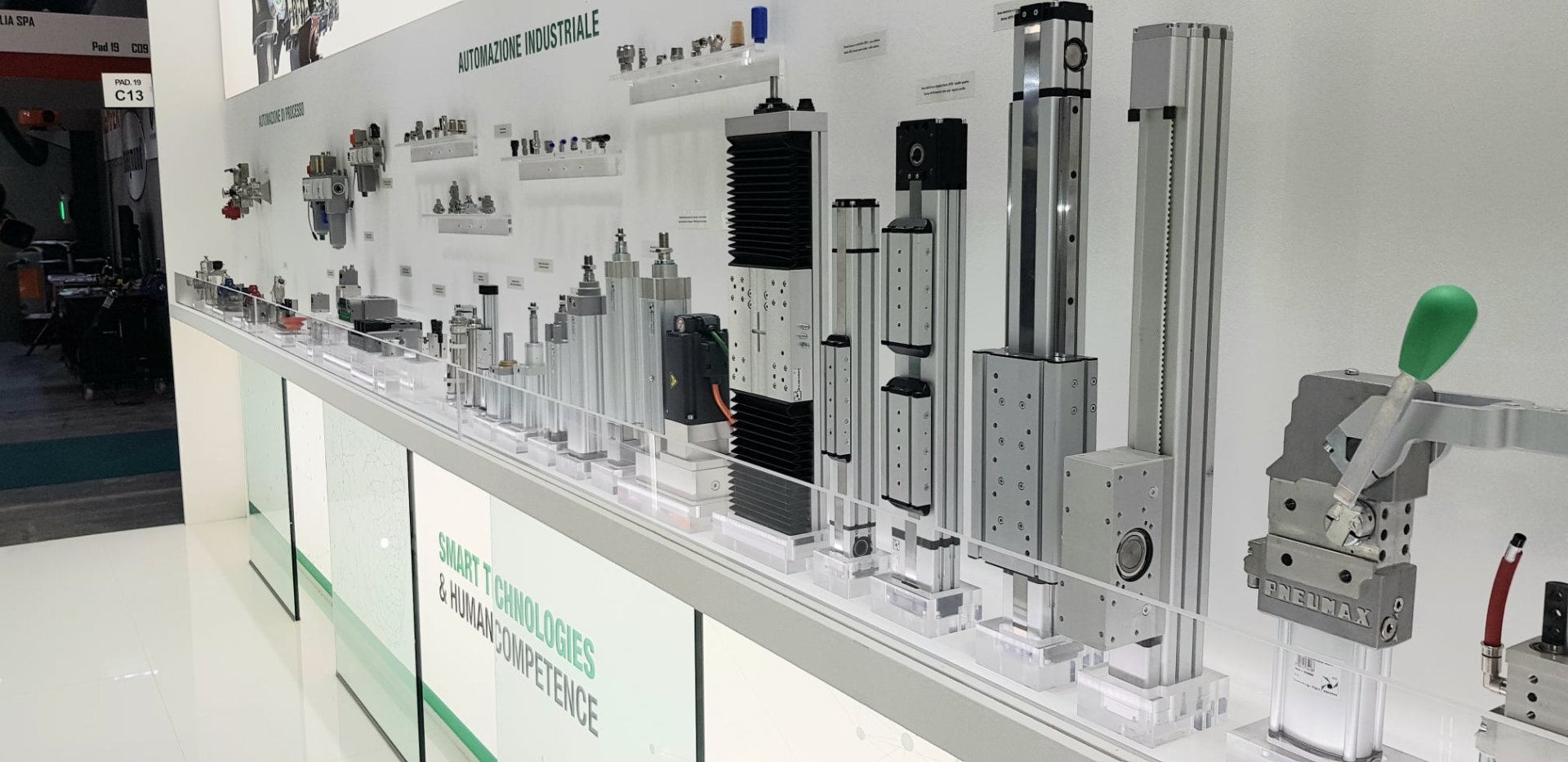 The barrel, made with extruded anodized aluminium, is formed with a longitudinal slot allowing the connection between piston and mounting carriage.

The pneumatic seal is obtained with the use of a hardened stainless steel band, located and retained along the slot with a magnetic field generated by two bands of plastoferrite.

Another stainless steel band is positioned outside, closing the slot avoiding contamination to the inner part of the cylinder.

A slide rail system separates the two bands, in the pressure free area between the two piston seals, allowing the movement of the mounting carriage.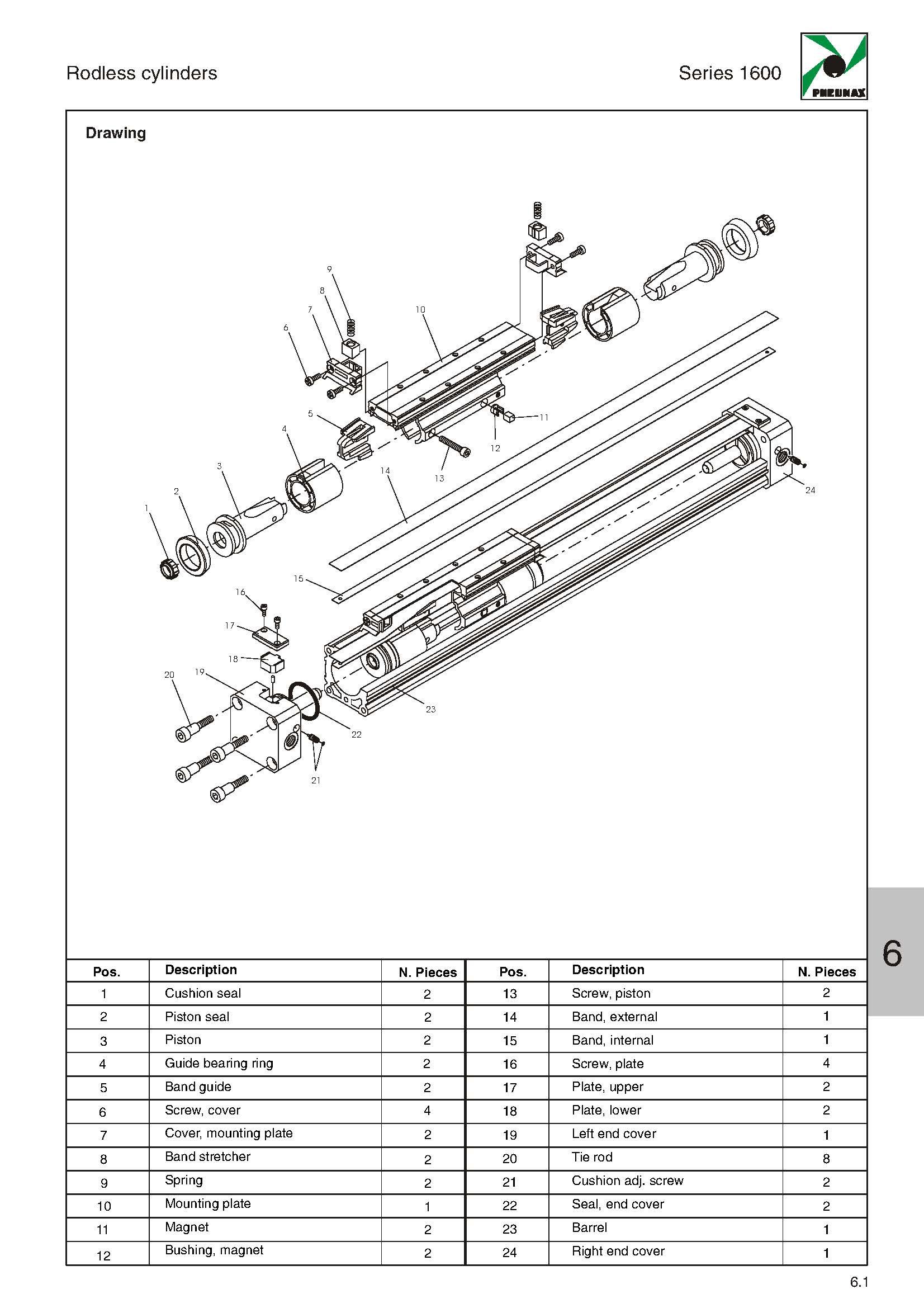 The main feature of this cylinder is the robust piston mounting plate system. Guide block are oversized to withstand high stress; furthermore, the steel bands system ensures a long cylinder life even with high temperature and speed.

Other important features include the possibility to feed the two cylinder chambers from a single end cap,installation of magnetic piston for controlling the reed contact sensors, adjustable cushioning and simple maintenance procedure. Standard accessories include foot mounting brackets for installation on cylinder and caps, intemediate mounting brackets to give support to long stroke cylinders under load (over one meter), an oscillating coupling device for installation between the mounting plate and the load and on request, a very precise external movement device