Solenoid valves Direct-acting plunger
The direct-acting plunger valves of the D.EV series are designed for operation in machine construction, instrument engineering and pneumatics. The robust construction and compact design allow use even under harsh climatic and mechanical conditions. The fully welded body concept with a plunger guide tube and stopper provide for a highly leak-proof system.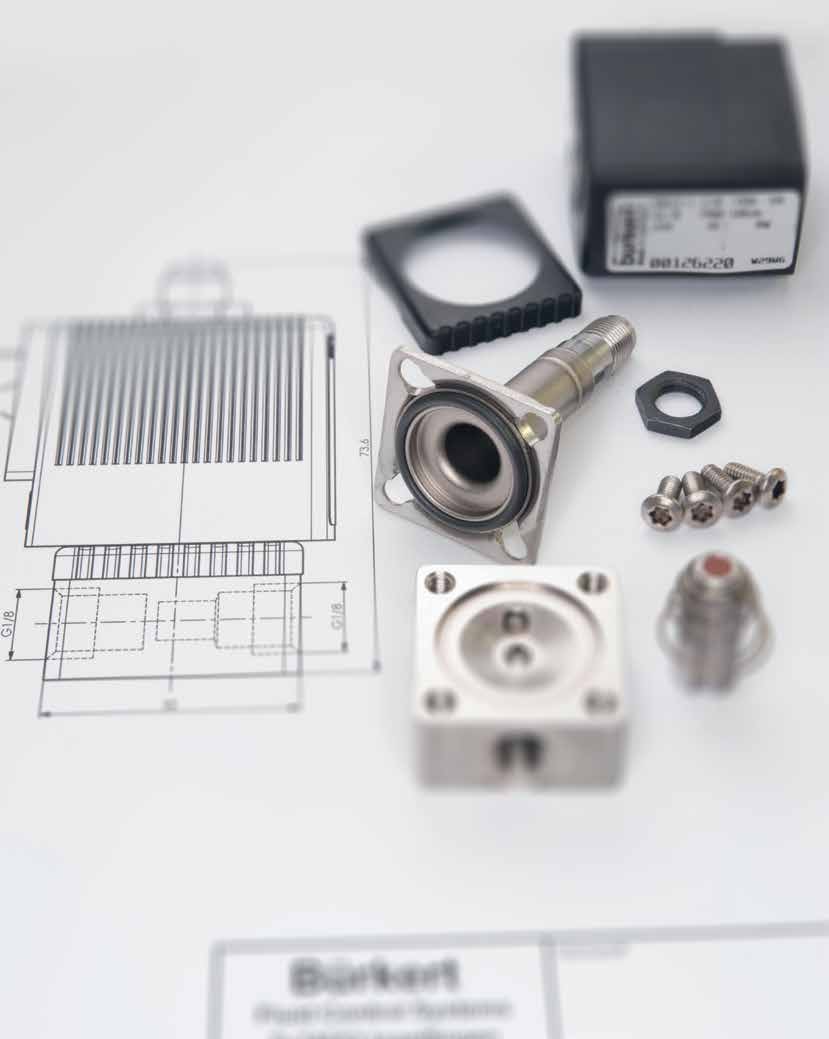 The D.EV series comprises four plunger valve types. First, there
are the 2/2-way valves 6011 and 6013. They differ essentially in
their diameter and coil power.

The valve types 6012 and 6014 are designed as 3/2-way valves. Here again the smaller type number designates the smaller diameters and the lower power of the coil. In the 3/2-way valves of the D.EV series the third process connection is always above the coil.

Overview of valves
Type
Switch function
up to diameter (DN)
6011
2/2-way
2.4 mm
6013
2/2-way
6.0 mm
6012
3/2-way
1.6 mm
6014
3/2-way
3.0 mm
ต้องการ : Data Sheet สินค้า กรุณา แอดไลน์ @flutech แล้วแจ้งรุ่นที่ต้องการ