AIGNEP – SERIES 57064 STOP FITTING – PARALLEL THREAD
AIGNEP – SERIES 57064 have been designed to suit a specific use.

With a large variety of materials (brass, stainless steel, technopolymer, aluminium) they respond to the most estreme demand of pneumatic: flow controls, pressure regulators, unidirectional valves, block valves, check valves, quick exhaust valves, logic elements, slide valves, etc.
DOWNLOAD CATALOG (ดาวน์โหลดแคตตาล็อก)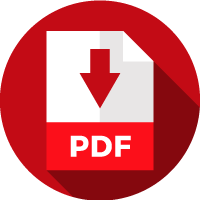 AIGNEP – SERIES 57064 STOP FITTING – PARALLEL THREAD

Main advantages
Compact and Sharp in Pneumatic
Limited Pressure Drop
Easy to handle
Function Repeatability
Differnt Materials
Silicon Free
Applications
Pneumatic automationORIENTING FLOW REGULATOR FOR CYLINDER (PARALLEL)
Automotive process
Food & Beverage
Fluidtechnology
Vacuum
Connection Tubes
Plastic tubes :
PA6, PA11, PA12, Polyethylene, *Polyurethane, PTFE, FEP.
*For Polyurethane hoses it is required a minimum hardness of 98 shore.
Threads
"UNIVERSAL SHORT" Threads.
Metric in conformity with ISO R/262.
Parallel gas in conformity with ISO 228 Class A.
สอบถามข้อมูลเพิ่มเติม โทร : 02-384-6060