AIGNEP Series 57500 | SINGLE BANJO BODY
AIGNEP Series 57500 is oriented to the "Heavy Duty" market. This full metal solution offers robust and high performances. Mainly used in environments with strong vibrations, abrasions and welding sparks.
DOWNLOAD CATALOG (ดาวน์โหลดแคตตาล็อก)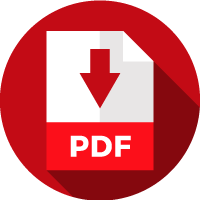 AIGNEP Series 57500 | SINGLE BANJO BODY

Main advantages
Quick connection and disconnection
Full Flow and Vacuum resistant tank to special shaped seals
3 threads available, BSPP, BSPT (universal short) & Metric
Robust and Resistant
Large range to satisfy extreme applications
EPDM (-40 °C) version on demand
Silicon Free
Applications
Robotics
Automotive e Welding
Heavy Industry, Railways
Compressed air Circuit
Cooling water
Vacuum
Glycol with EPDM
Component Parts and Materials
Nickel-plated brass Body
Nickel-plated brass Collet
Nickel-plated brass Capsule
Steel AISI 301 Clamping washer
Technopolymeric positioning ring
NBR Molded seal (if requested EPDM)
NBR Thread packing (if requested EPDM)
Base Threaded Nickel Plated Brass
Seeger
NBR seal (if requested EPDM)

Advantages
The washer is made in stainless steel ensures the perfect tube clamping with every Kinds of materials without damage the surface. The connection between the tube and the fitting ensure a total tightness even in severe conditions such as impact and vibrations.

The particular geometric shape of the seal ensure the perfect tightness even with vacuum.

All of threads from this range have been equipped with tightening parts which allow the direct assembly of the fittings, reducing the installation time.

All the straight fittings can be assembled also with Allen wrench and it is possible to use them in reduced spaces.
สอบถามข้อมูลเพิ่มเติม โทร : 02-384-6060