AIGNEP – SERIES 6900 SHORT HANDLE
AIGNEP – SERIES 6900 miniature ballvalves have been created and engineered by Aignep in the 90's. The supercompact dimensions and the excellent performance respond to the growing demand of miniaturization.

Many available version: 2 or 3-ways, with exhaust, push-in, compression, etc.

25 different configurations to drive multiple fluids. On demand FKM, EPDMe HNBR.

To complete the range traditional ball valves.
DOWNLOAD CATALOG (ดาวน์โหลดแคตตาล็อก)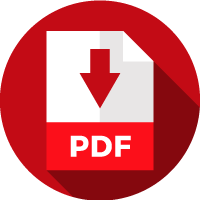 AIGNEP – SERIES 6900 SHORT HANDLE

Main advantages
2-3 ways with exhaust
Theads 1/8 to 3/4 – BSPP, BSPT, NPT
Bulkhead
Multiple fluids
Supercompact dimension
Coloured plates for Identification
Silicon Free
Applications
Compressed Air, Tools
Pneumatic Automation
Fluidtechnology
Food & Beverage
Life & Sciences
Inert Gases, Vacuum
Plumbing
Component Parts and Materials
Chrome Nickel-plated Brass Body
Brass Olive (if requested PTFE)
Chrome Nickel-plated Brass Nut
PTFE Seats
NBR Seal O-RING (FKM-EPDM-HNBR if required) 6 Chrome Nickel-plated BrasAIGNEP – SERIES 6450 – TUBE – TUBE VALVE-CODEs Spindle
PA66 Glass reinforced Handle
Acetalic resin Plate
Steel Screw
Chrome Nickel-plated Brass Ball
NBR Seal O-RING*
Brass Fitting
Threads
Gas in conformity with ISO7.1, BS 21, DIN 2999.

Parallel gas in conformity with ISO 228 Class A.
สอบถามข้อมูลเพิ่มเติม โทร : 02-384-6060