AIGNEP – SERIES 15000 STRAIGHT HOSE MALE ADAPTOR

AIGNEP – SERIES 15000 Nickel-plated brass threaded adaptors is the argest range of Aignep.

Countless configurations in multiple sizes: nipples, reductions, plugs, T, L, hose adaptors.
High performances in pressure and temperatures (+300°C).

Sharp threads BSPT, BSPP & Metric.

Aluminium manifolds and silencers complete the range.

Main advantages
Complete Range M5 – 1"
All Fluids compatible
Mechanical Resistance
Standard and Bayonet connection
Silicon Free
Applications
Compressed Air
Pneumatic Automation
Industrial water circuits
Inert Gases, Fluids, Steam
Vacuum
Component Parts and Materials
The main part of these fittings is made in OT UNI EN 12164/5 CW 614/7N and undergo to a nickel-plating process.
Different materials will be specified in the catalogue.
Threads
Tubes and fittings in general.
DOWNLOAD CATALOG (ดาวน์โหลดแคตตาล็อก)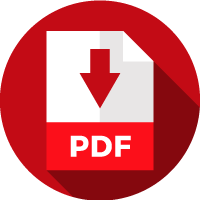 AIGNEP – SERIES 15000 STRAIGHT HOSE MALE ADAPTOR
สอบถามข้อมูลเพิ่มเติม โทร : 02-384-6060