AIGNEP – SERIES 69200 | TEE CONNECTOR

AIGNEP – SERIES 69200 Stainless steel AISI 316L compression fittings (1.4404)

Perfect solution for multiple application and connection, it's possible to connect with several rigid metallic tube in complete safety (stainless steel, brass, aluminum, copper) but also plastic made tubes like polyurethane, polyamide, Teflon.

Main advantages
Complete range
For all corrosive fluids and environment
Completely made in AISI 316L
Mechanical strength
Sealing is guaranteed on different type of tube
No sealing elements (elastomeric)
From ø 4 mm to ø 12 mm
Applications
Food farming industry
Chemical, Petrochemical, Pharmaceutical industries
Medical and Life & Science
Inkjet, Printing
Pneumatic and Fluid Automation
Food & Beverages
Inert gases
Heavy duty Pneumatic Automation & tools
Automotive

Component Parts and Materials
Stainless Steel AISI 316L (1.4404) Nut
Stainless Steel AISI 316L (1.4404) Olive
Stainless Steel AISI 316L (1.4404) Body
Stainless Steel AISI 304L (EN 1.4301) Internal support
Connection Tubes
Tubes made in Stainless Steel, copper, steel, iron, aluminium, brass.
With an inside support bush (art. 69770), can be used also for plastic material such as PA, FEP, PTFE, etc.

Threads
Tapered gas in conformity with ISO7.1, BS 21, DIN 2999.
Parallel gas in conformity with ISO 228 Class A.
Metric in conformity with ISO R/262.
DOWNLOAD CATALOG (ดาวน์โหลดแคตตาล็อก)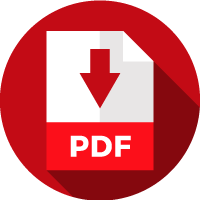 AIGNEP – SERIES 69200 | TEE CONNECTOR
สอบถามข้อมูลเพิ่มเติม โทร : 02-384-6060