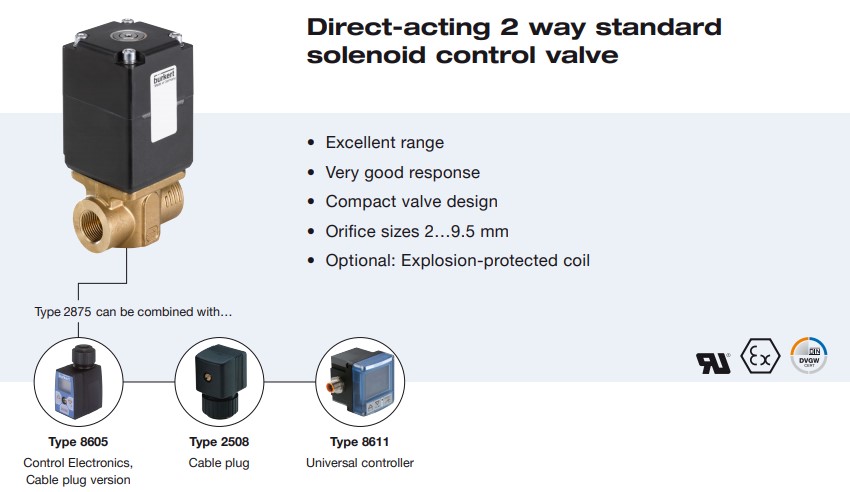 Proportional valve (PWM Valve) type 2836, 2861, 2863, 2865, 2871, 2873, 2875, 6024 ซึ่งใช้ร่วมกับ Type 8605 ซึ่งเป็นอิเลคโทรนิคคอนโทรลยูนิต ซึ่งทำหน้าที่ Convert สัญญาณ Analog เป็นสัญญาณ PWM
The direct-acting solenoid control valve Type 2875 is used as the regulating unit in control loops. Due to an elastomeric seat seal the valve closes tight (integrated shut-off function), up to the DN specific nominal pressure. The plunger of the valve is assembled frictionless, which leads to an extraordinary adjustment characteristic. This valve is particularly suitable for demanding control tasks (high control range, dry gases, etc.).

Circuit function A
| | |
| --- | --- |
| | 2/2 way direct-acting, solenoid proportional control valve |
Valve control takes place through a PWM signal1). The duty cycle of the PWM signal determines the coil current and hence the position of the plunger. Optionally the valve can also be driven with DC voltage.
Characteristics of a solenoid control valve
Advice for valve sizing
Determination of the kV value
Dimensions [mm] - standard version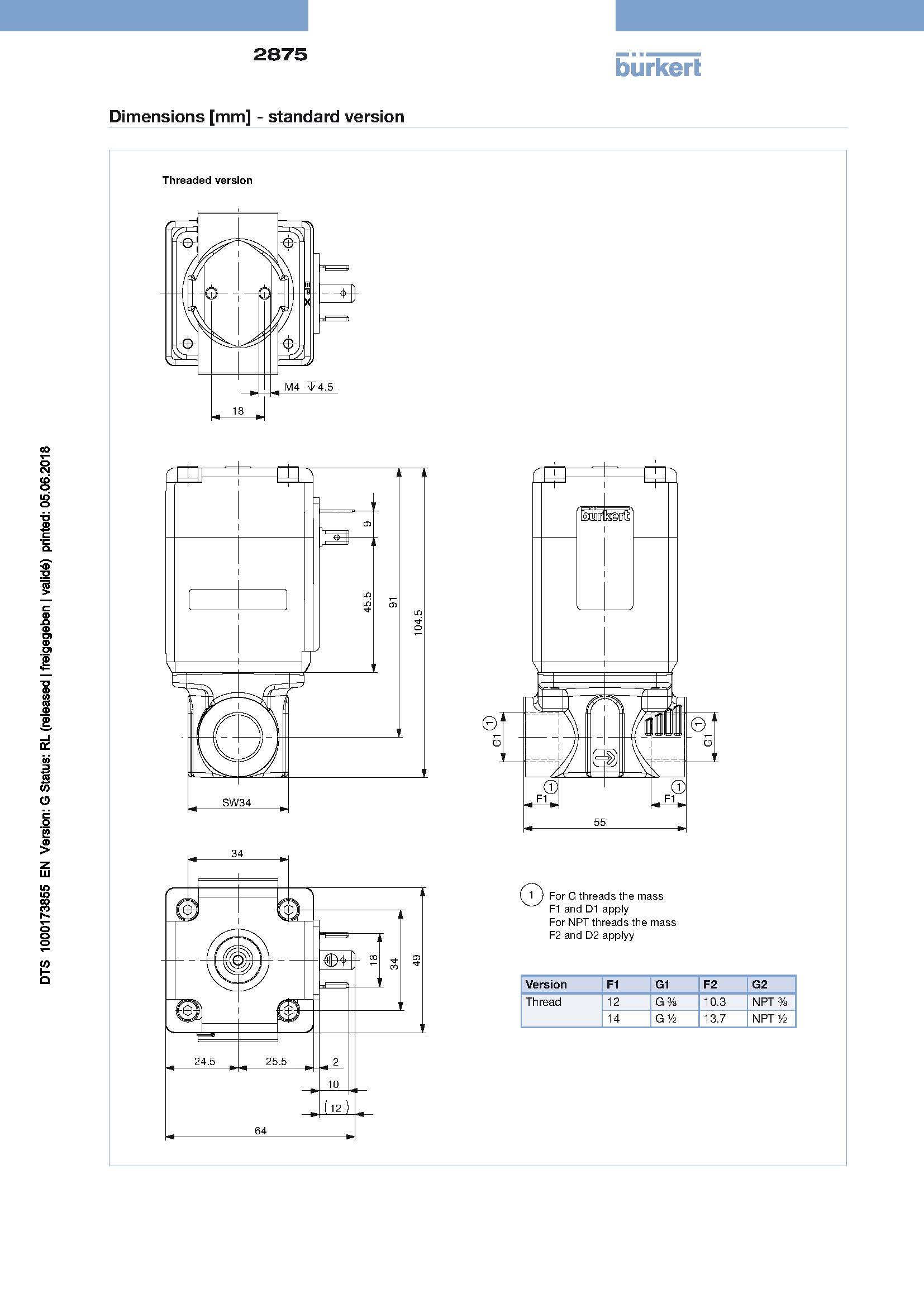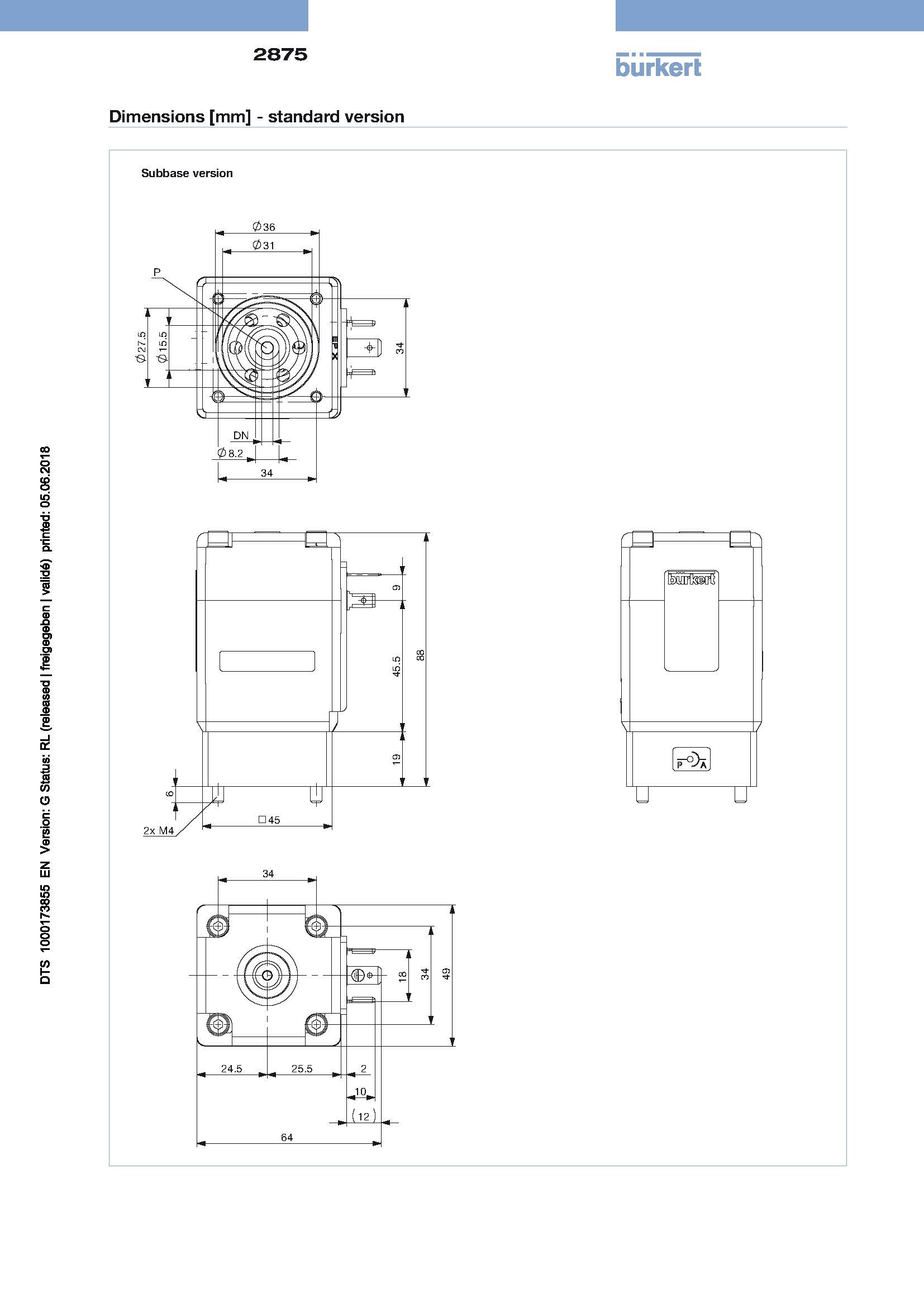 Abmessungen [mm] - ATEX-Ausführung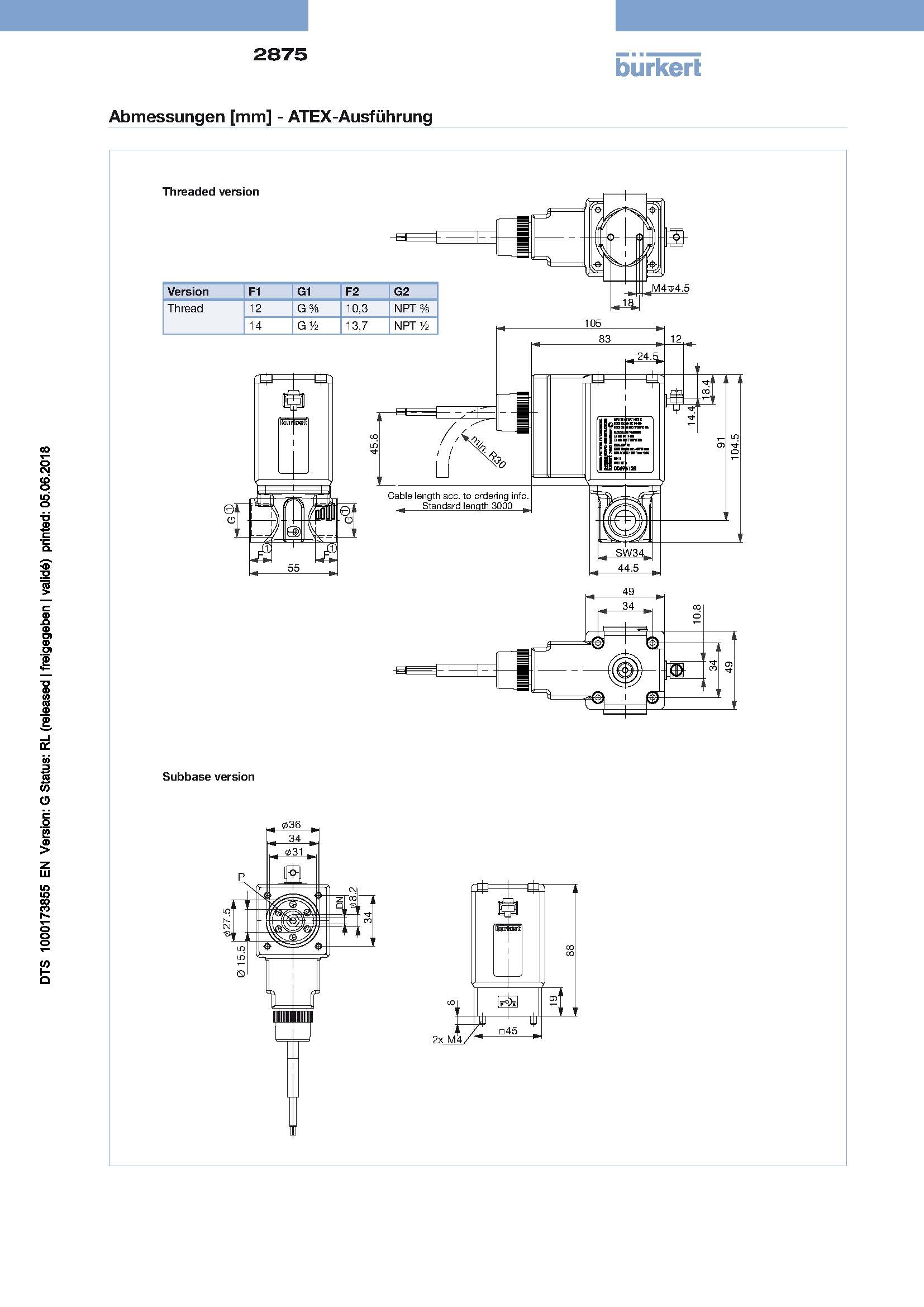 Type 2875 Can be combined with
*For selecting the correct product please refer to the technical data, images and notes for proper use according to the data sheet.
ต้องการ : Data Sheet สินค้า กรุณา แอดไลน์ @flutech แล้วแจ้งรุ่นที่ต้องการ