AIGNEP Series 01VS - SOLENOID PILOT VALVE
Description
The 01V valve range is robust , versatile and combines high performances with compact installation dimensions.
Solenoid, electrical, mechanical and manual operated.
Large flow capacity , short change-over times and low change-over pressure.
Available in 3 sizes: 1/8 - 1/4 e 1/2 .
They can operate up to 10 bar working pressure. Multiple manifolds to create your own valves block. Solenoid coils are energy-saving and available in all voltage.
Valves ATEX:
-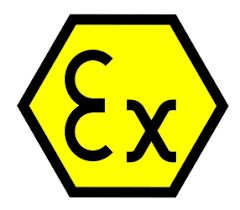 II 2 GD c T6 -10°C<Tamb<60°C
Solenoid coils according to ATEX II2G EX DMD IIC T5 GB and UL1446 CAN/CSA C22.2 are also available.

Main advantages
Applications

Automatización neumática, robótica y manipulación

Procesos de automoción

Industria textil, embalaje, farmacéutica, pesada

Alimentaria

Zona ATEX
AIGNEP Series 01VS - SOLENOID PILOT VALVE

TECHNICAL CHARACTERISTICS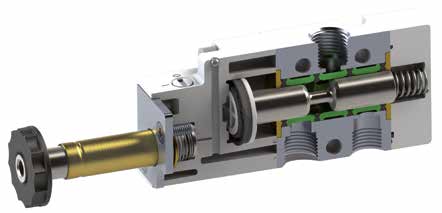 AIGNEP Series 01VS - SOLENOID PILOT VALVE

Reference standard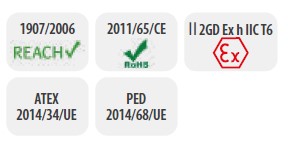 Component Parts and Materials
1. Anodised and painted aluminium body
2. Chemical nickel-plated spool
3. NBR seals
CONNECTION


1/8
1/4
1/2
6 bar FLOW RATE with Δp 1 bar
740 NI/min
1200 NI/min
5000 NI/min
OPERATING PRESSURE
Monostable
2 ÷ 10 bar
Bistable
1 ÷ 10 bar
TEMPERATURE
min
-10 °C
max
+60 °C
SOLENOID VOLTAGE
24V DC - 12V DC - 24V AC - 110V AC - 220V AC
MINIMUM POWER
2W - 3VA
BISTABLE
TORQUE OF TIGHTENING THE NUT SOLENOID
0.6 Nm
อ้างอิง : aignep.com

สอบถามข้อมูลเพิ่มเติม AIGNEP - Series 01VS
Line ID : @flutech FB เพจ : FLUTECH2 E-mail : sales@flutech.co.th
Tel : +66(0) 2384-6060 (Auto) ,+66(0) 2753-2955 (Auto) ,+66(8) 6369-5871 – 3
Fax :+66(0) 2384-5701